Megan Fox joins Knocked Up sequel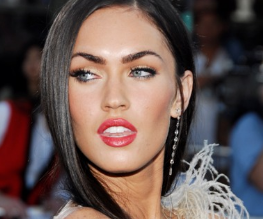 Foxy Foxerton hasn't been doing very well of late. Chucked out of Transformers because of arguments with the director, lowering her (already fairly ground-worthy) game with films like Jessica's Body and Passion Play, it seems that the sex siren/"actress" is swiftly becoming rather toxic goods. Will a role in Judd Apatow's Knocked Up sequel put her back on the straight and buxom?
There's not been many details released about the next Apatow production, all we know is that it will star Leslie Mann and Paul Rudd – reprising their Knocked Up roles as squabbling spouses. So what will Megan Fox bring to the table? We're guessing a wise sage? Perhaps geeky best mate? Maybe she'll wear a full body-suit throughout? The possibilities are endless.
She's currently "in negotiations" with Apatow to secure a role, so we'll let you know when it's all been confirmed/she kicks him in the face with a finely buffed stiletto. Are you hoping for a career turnaround for el Fox?
About The Author