Mel Gibson shuns Beaver's pre-release (sorry)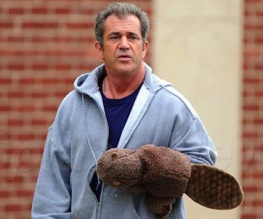 Racist and actor Mel Gibson chose not to attend last night's première of his ridiculous new film The Beaver, in which he plays a depressed man who is only able to communicate with the world through the most iconic of emotional buffers – a hand puppet.
Fortunately, his costar and director Jodie Foster was on hand to gush about the washed-up celebrity bigot at South By Southwest festival in Austin, TX.
Describing him as "the most beloved actor in the film business" (Chow Yun-Fat is second, apparently), Foster praised Gibson's involvement in the film – as, apparently, did the festival audience. We don't know if we're prepared to consider the possibility of The Beaver not being eyewash, but even Best For Film can be wrong. Once a decade.
About The Author