Michael Fassbender pulls out of Jane Got a Gun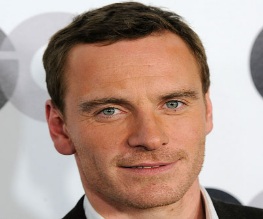 Irish actor Michael Fassbender has bailed on Lynne Ramsay's Western movie Jane Got a Gun, and his very large boots have been filled by Australian actor Joel Edgerton; last seen in the Oscar-nominated Zero Dark Thirty.
Jane Got a Gun sees Thor star Natalie Portman in the titular role as a woman seeking revenge on behalf of her husband; who has been double-crossed and shot by a gang. When the gang arrive in town to finish the job, Jane enlists a sharp-shooting ex-boyfriend to help her take them out. Fassbender was set to star as Jane's gun-slinging former flame.
Fassbender has had to withdraw his services to the film due to a shooting clash with superhero sequel X-Men: Days of Future Past, in which he plays Magneto. The Bryan Singer-directed movie is currently shooting in Canada, while cameras are scheduled to begin rolling on Jane Got a Gun in Montreal this April.
Edgerton was originally down to play the leader of the rascally gang, but since he has been upgraded to Fassbender's former role; the part of gang leader falls to British smoothie Jude Law. That's Jude Law of Alfie and Sherlock Holmes: A Game of Shadows fame, by the way. It'll be interesting to see whether Jude and his tight grasp of the Queen's English can pull off such a dark and dastardly character with an accent worlds away from his own.
About The Author