Michael Keaton joins Emma Stone, Naomi Watts and Zach Galifianakis for Birdman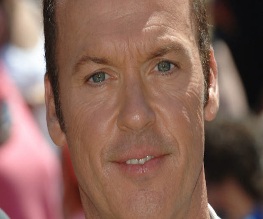 Michael Keaton, Emma Stone, Oscar-nominee Naomi Watts and The Hangover Part Two star Zack Galifianakis make up the pretty ace cast for comedy Birdman, the latest project from director Alejandro González Iñárritu. Keaton will play an ex-actor, previously famous for portraying an iconic superhero (sound familiar?) , who's busily putting together a Broadway play to help thrust himself back into the limelight.
Easy A star Stone will play his wayward daughter, Watts his co-star (and presumably his love interest) and Galifianakis will be the play's producer in what is bound to be a ridiculously hilarious performance. Birdman signals a change of genre for Iñárritu, who is known for directing 21 Grams and Biutiful. The latter starred hot tamale and Skyfall baddie Javier Bardem, with the role bagging the Spanish actor his second Oscar nomination.
Speaking of Oscar-nominees, Watts was in the running for best actress at the Academy Awards this year for her emotional performance as a mother trying to save her family in the aftermath of a hurricane in The Impossible. Ewan McGregor (shamefully un-nominated) played her husband. Unfortunately she lost out to Jennifer Lawrence on the night.
Birdman will be a good move for Keaton who might be looking to shed his Batman image once and for all. He was funny in The Other Guys as a TLC-quoting department store boss but let's be honest, he's always going to be the caped crusader to us.
About The Author