Michael Madsen Arrested After Fight With Teenage Son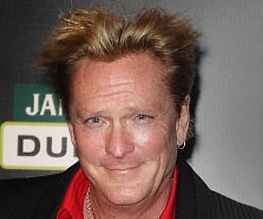 Michael Madsen is being held on charges of child endangerment by the LAPD after a physical altercation with this teenage son. Detectives were sent to his home in Malibu after calls were made reporting a disturbance on the property. Police are investigating the possibility that Madsen was under the influence of alcohol at the time of the incident, while the Reservoir Dogs, Kill Bill and Free Willy star is being held under a $100,000 bail, roughly 63 grand in real money. Witness reports from neighbours that they heard Stealer's Wheel's "Stuck in the Middle with You" playing from the property during the altercation are so far unsubstantiated as we just made them up now.
Madsen is known to pride himself on his no nonsense acting and no nonsense parenting, previously being quoted as saying "I encourage my boys to do stuff in the arts, but I'm also an advocate of not taking any shit. I have a heavy bag and every morning the boys go three 3-minute rounds on the heavy bag with the gloves." Sounds like it might have been a pretty decent scrap then.
We should probably note that Madsen's son did not require any form of medical attention and it is the first time Madsen has ever been in this kind of trouble. So, those of you slavering in anticipation of another Mel Gibson style life-crash may be unsatisfied by how this plays out.
About The Author