Armie Hammer to become the Lone Ranger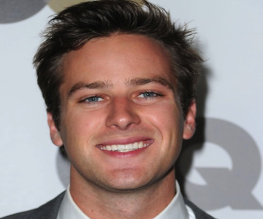 The man with the greatest name in show business, Armie Hammer, will be becoming the Lone Ranger in a new Disney remake. Hi ho silver!!!
Fresh from wowing everyone as the Winklevoss twins in The Social Network, Hammer (no more "you can't touch this" jokes please) will be saddling up to play the lead role next to side kick Tonto, played by non-other than Johnny Depp.
For those not in the know, The Lone Ranger was a popular radio show in the 30's and became a TV classic across America throughout the 40's.
If the image of Hammer riding around on a horse with a mask and a cowboy hat, being followed by his loyal and trusted A-list celebrity sidekick doesn't excite you, Hammer will be appearing in Tarsem Singh's Snow White, before starring in Clint Eastwood's J. Edgar Hoover biopic, J.Edgar, with Leo DiCaprio and Naomi Watts.
About The Author