More Cabin Fever films on the way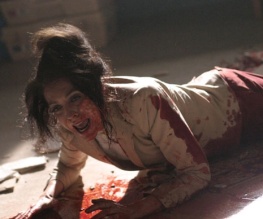 Indomina Group (who have a really weird and unhelpful website) is planning on filming and then actually releasing, thus forcing people with eyes to watch, TWO – count 'em TWO! – more Cabin Fever films.
Rider King Strong (AS IF that is a real name and not the name of a fantasy warrior/70s porn star) starred in the first two Eli Roth-helmed films, Cabin Fever and Cabin Fever 2: Spring Fever. We have multiple problems with this concept. Firstly, the use of the word 'fever' twice in one title. Secondly, that this film universe involves one guy who KEEPS encountering flesh-eating viruses. Seriously, what are the chances?
Apparently the first of the films will be titled Cabin Fever: Patient Zero and will centre on a cruise liner that crashes into a research vessel housing a deadly virus. The second film, Cabin Fever: Outbreak, follows a doctor who moves to a remote island housing – just to mix things up – a deadly virus. Our immediate concern is that these films might be straying too far from the originals. Like, where are all the cabins people?!
Production will be starting in a few months so keep your eyes (and your skin!) peeled for these cinematic gems this time next year.
About The Author