More casting for Girl With The Dragon Tattoo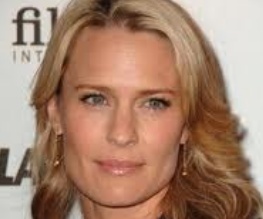 …though still not the part we care most about. Dammit.
While there's still no say on who will play heroine Lisbeth Salander in the Hollywood adaptation of Larsson's The Millenium Trilogy, we can announce that Robin Wright has been cast as Erika Berger. The sharp, savvy and sexy editor of Millenium magazine; Erika features as reporter Mikael Blomkvist's love interest and boss.
The world knows Robin Wright best as Jenny in Forrest Gump, but she's been working ever since in films such as Unbreakable, State of Play and A Christmas Carol. We reckon it's a pretty good choice, as the actress playing Erika has to be able to more than match her partner Mikael Blomkvist – to be played by Daniel Craig. We think Robin's mix of smarts, fierce determination and lovely hair will be the perfect mix for the meaty supporting role, who appears in all three of the Millenium series.
So, it's all looking good, but the big question still remains – who will be playing Lisbeth?
About The Author