MTV Movie Awards 2013 – the winners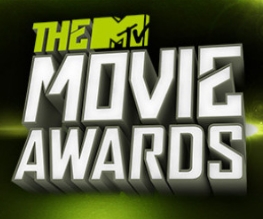 Another year, another MTV Movie Awards. Unlike the the SAG, Golden Globes or Oscars, we don't really take this all that seriously (in our defence categories like "Best Villain", "Best Kiss" and "Best Scared-as-S**t Performance" do nothing to help with this attitude) but the years have seen it turn in to quite the star-studded affair, one that at, the very least, deserves a re-cap of the going events.
The latest rendition was aired on Sunday, April 14, hosted by Aussie comedian Rebel Wilson. Not only was she Master of Ceremonies but she also walked away with the award for Breakthrough Performance for her turn as Fat Amy in Pitch Perfect. The movie's infectious remixes were such a hit that the cast was brought in to open the festivities before they walked off with the award for Best Musical Moment.
The night had a certain heroic feel to it, with Avengers Assemble being heralded as the Movie of the Year. Tom Hiddleston got credit for being the Best Villain, which should have made up for being ganged up against in the battle that scored them the Best Fight award.
Silver Linings Playbook's stars, Jennifer Lawrence and Bradley Cooper, both saw golden popcorns in the Best Performance category which followed on from their on-screen chemistry snapping up the Best On-Screen Duo and Best Kiss awards. J-Law managed to one up her partner in crime, however, when she won the Best Scared-As-S**t award for House at the End of the Street.
Martin Freeman beat out the likes of Robert Downey Jr., Kristen Stewart and Christian Bale for the title of Best Hero for his role as Bilbo Baggins in The Hobbit: An Unexpected Journey. Best WTF Moment went to Jamie Foxx, for unleashing fiery vengeance, and Samuel L. Jackson, who died during the "Candieland Gets Smoked" segment in Django Unchained. Surprisingly, it was Taylor Lautner who sauntered off with the Best Shirtless Performance award (as seen in The Twilight Saga: Breaking Dawn – Part 2) despite the choice of Channing Tatum or Christian Bale being available.
The The Trailblazer award made sure Emma Watson didn't leave empty handed, while Jamie Foxx got a nod of recognition in the The Generation Award and Will Ferrell was heralded for being a Comedic Genius.
And there you go: a nice little sum-up of the major highlights!
About The Author