My Name Is Khan Breaks UK Records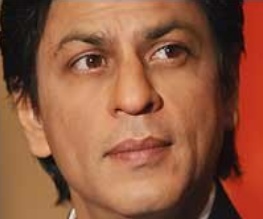 My Name is Khan has become Bollywood's most successful box office opener in the UK, grossing more than £936,000 since opening last Friday.
It's landed at number six in the box office, just below other new releases Valentine's Day, Percy Jackson And The Lightning Thief and The Wolfman. And it's not just here that the film is having a big impact, it also took $2.3 million in the US over the four-day holiday weekend. So what's it all about?
Shah Rukh Khan plays a Muslim with Asperger's syndrone, who's life changes drastically after the September 11th attacks in the USA. He becomes involved with a single Hindu mother, who gradually finds herself falling in love with the troubled young man.
It's rare for Bollywood films to get backing from big name Hollywood distributors, but My Name is Khan has been taken by 20th Century Fox, significantly upping its profile across the world. The previous record for a Bollywood film in its opening period in the UK was held by Kabhi Alvida Na Kehna which grossed nearly £750,000, and also starred Shah Rukh. It seems he knows how to pick 'em, the lucky devil.
What did you make of My Name Is Khan? Will this success spell the mainstreaming of Bollywood movies? Let us know your thoughts below!
About The Author