Naomie Harris to play next Bond girl?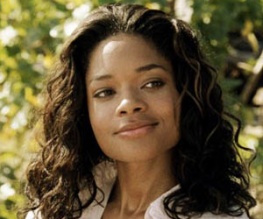 Naomie Harris, who is best known for her bloody mad performance as Tia 'look how many crabs I've got' Dalma in Pirates of the Caribbean: Dead Man's Chest and At World's End (although we preferred her in Sex & Drugs & Rock & Roll), is apparently on course to become James Bond's next meaningless shag in the as-yet untitled Bond 23.
The latest Bond caper, which was rescued from a long sojourn in development hell just months ago, will be directed by Sam Mendes (American Beauty) and will once again star Daniel Craig as the titular violent misogynist and Dame Judi Dench as God. And now Eon have confirmed the rumours (broken by the News of the Screws of all people) that Harris has met with producers to discuss a role. The same paper has also suggested that Javier Bardem and Ralph Fiennes are both being considered for the role of Bad Person – here's hoping that they get that right too!
About The Author