Natalie Portman…and Zombies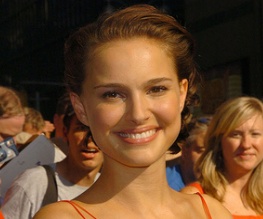 Pride and Prejudice and Zombies is Seth Grahame-Smith's best-selling adaptation of Jane Austen's classic. In this version, heroine Elizabeth Bennet also has to fight off zombies after the outbreak of a virus that turns dead people into flesh-eating zombies.
Natalie Portman has just signed to play the role of the zombie-harassed heroine as well as co-producing the film too. Annette Savitch, who is producing the film alongside Portman, said "Natalie and I are long-time passionate fans of Jane Austen's books and this is a fresh, fun and thought-provoking way to approach her work."
Mr. Darcy is yet to be cast but we're sure the usual suspects might be considered for the role. We can picture it now…a flesh eating Colin Firth. Sexy.
About The Author