New I Am Number Four Trailer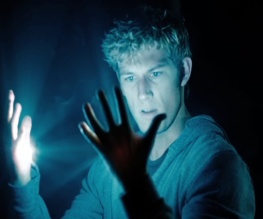 Alex Pettyfer has got some interesting looking releases coming out in the next few months. What with Beastly, a modern adaptation of the Beauty and the Beast story, arriving in cinemas in April; audiences also have the scifi flick I Am Number Four to look forward to in February.
The film follows Pettyfer as Number Four, moving from town to town, and on the run from the nameless baddies trying take him out. Why? Because he's got superpowers and apparently that's not so cool as it used to be. Numbers One through to Three have already been killed, and its up to him to master his powers and stop the chain reaction of becoming the next victim to fall.
Take a look at the new trailer!
Looks pretty epic right? Timothy Olyphant (Hitman) and Kevin Durand (Robin Hood) joining in too, how can it not be awesome? I Am Number Four screens 18 February and D.J. Caruso will hopefully impress with this film as much as he did with Disturbia and Eagle Eye.
About The Author