New images from Girl With The Dragon Tattoo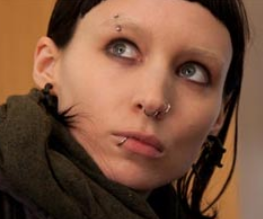 The Fincher Tattoo brigade has been out in full force over the last couple of months: we've had a trailer, character shots, magazine pictures, another trailer and a muppet spoof. You wouldn't be mad for thinking there was literally nothing else left to do. But there are. MOODY PHOTOS AHOY.
Thanks to Frenchy mag La Monde for the original shots.
What more is there to say? Roll on 12th December…
About The Author