New poster and featurette for Looper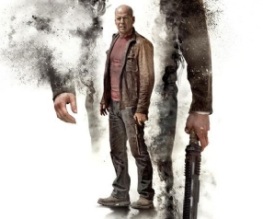 Well it looks like today is shaping up to be full of posters, delicious posters. So here's another for you ravenous hordes. Rian Johnson – whose breakout feature was the high school-set film noir Brick – is behind time-travel thriller Looper, which centres (rather excitingly) on Bruce Willis being sent into the past to be assassinated by a younger version of himself (Joseph Gordon-Levitt). Good clean fun!
And here's the new poster: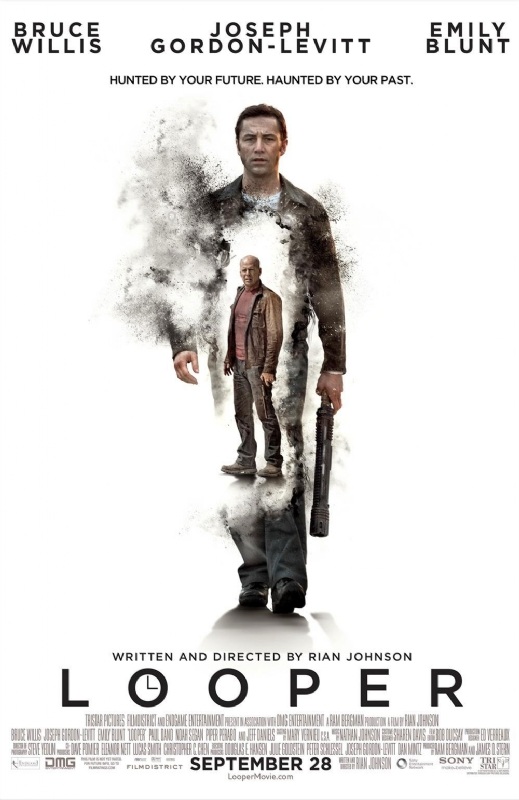 We like this. Notice that Bruce Willis is INSIDE Joseph Gordon-Levitt who also has a big hole in him. There's a lot going on here. We're almost certain this film is going to be quite confusing and full of lots of people looking at each other like "wtf?" all the time. But still, very promising. The cast also boasts BFF favourites Emily Blunt, Paul Dano and Jeff Daniels so there's plenty to enjoy here even if you do find yourself put off by JGL's fake shnozz.
And if you like the look of the poster, there's a featurette over at Wired to whet your appetite even more.
Looper will be confusing and arousing us from Friday 28th September.
About The Author