New poster and trailer for Red Riding Hood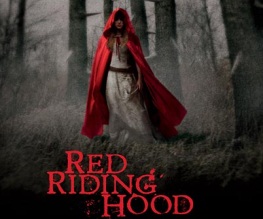 The first official poster, and trailer, for Catherine Hardwicke's Red Riding Hood have finally arrived online.
If you happened to feel that last year's Alice in Wonderland had been overrun by director Tim Burton's trademark quirkiness, you are barely going to recognise little Red Riding Hood beneath Hardwicke's distinctive stamp. What is surprising, however, is that after the impressive Thirteen and Lords of Dogtown, Hardwicke's stamp seems to print just one thing: Twilight.
The comparison to Alice nevertheless stands, as Red Riding Hood follows a mature heroine and re-imagines the world which the character has inhabited for centuries. Far removed from the 'don't speak to strangers' moral of Charles Perrault's original tale, or even the innocence of the Brothers Grimm's retelling, Hardwicke's adaptation instead appears a mere werewolf movie which incidentally contains a girl who likes to wear red.
Call me cynical, I am, but do we really need another supernatural romance in which boy and girl frolic on snow-capped mountains as a preternatural menace builds in the distant background. The hunter was completely absent for the first few centuries of the folktale's recital, as Red used her own smarts and cunning to escape the grandmother-masquerading wolf. It's one thing to translate a slushy tome about sparkling vampires for the big screen, it's quite another to compromise material that has endured generations.
With a location that may as well be Forks, Washington, no grandmother to be seen, and the promise of yet another unconvincing werewolf (oh I wonder who it could possibly be), Red Riding Hood is shaping up to be the most disappointing film of 2011.
About The Author