Warner Bros. to re-make The Wizard of Oz!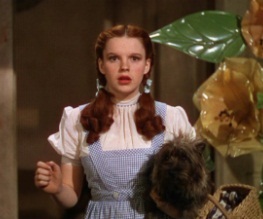 Warner Bros. have announced plans for a remake of 1939 classic The Wizard of Oz. Robert Zemeckis, director of the iconic Back to the Future is frontrunner to take charge of the production, and will hopefully be its saving grace. In an unusual move, WB are planning to use the original Noel Langley script! Whilst many film fans object to re-makes that deviate from the plot-lines of their predecessors, without at least some re-scripting or a fresh take on the story this particular production seems pretty hard to justify.
With Disney's forthcoming Oz: The Great And Powerful due in 2013 and Drew Barrymore directing an Oz sequel of her very own, Surrender Dorothy, it seems Warner Brothers don't want to miss the boat when it comes to cashing in on the popularity of Dorothy and friends.
As a huge fan of the original film, I hope at the very least that Disney and Spiderman director Sam Rami might be able to offer a fresh perspective with their offering and create a story as inventive as uber successful Broadway spin-off Wicked. As for Warner Bros., maybe you should adhere to the good old 'If it aint broke don't fix it' ethos? All I can do is click my heels together three times and hope all this remake nonsense has just been a bad dream……
About The Author