New Green Lantern Trailer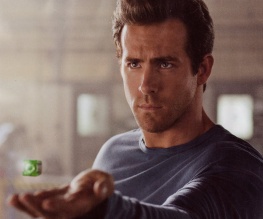 Ryan Reynolds is no stranger to the ways of the superhero. Having portrayed the sarcastic anti-hero Dead Pool in X-men Origins: Wolverine – and with that character set to garner its own film in the near future, he has now put himself into the shoes of Hal Jordan – aka the Green Lantern.
Check it out here:
Fans of the previous X-men film will notice the similarities in his Green Lantern portrayal to that of Dead Pool's "quipness" but remember it's Ryan Reynolds – that's kind of his trademark. Joining the mix is Blake Lively, currently also a contender for Christopher Nolan's new Batman, who will undoubtedly play a romantic interest opposite Reynolds and potentially put both leads in at least two comic book adaptations. Overall the trailer isn't the most gripping incentive as superhero movies go (read Dark Knight) but given the cast and what's on show already, it promises to be entertaining at least.
About The Author