New Samuel L Jackson movie – trailer available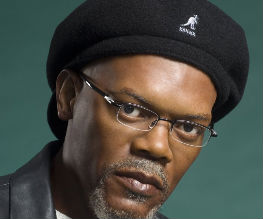 Hooray! The return of Hollywood's most bad-ass mother is nigh, as the trailer for the new Samuel L Jackson movie Unthinkable hits the web. Directed by Gregor Jordan, the movie also features the talents of Michael Sheen (The Damned United) and Carrie-Anne Moss (The Matrix trilogy).
Billed as a '"suspense-thriller", the film sees Sheen play a US terrorist insisting that he's planted bombs all over the country. Our Samuel wades in as an ass-kicking, hell-raising anti-terrorist official with grand plans of torture and all things brutal and grim, like. Unfortunately for him, fellow agent Helen Brody (Moss) is all human-rights-y and p*sses all over his vigilante parade. Cue predictable good anti-terrorist official, bad anti-terrorist official shenanigans.
Despite the release of the trailer, the production company behind the film have yet to confirm a release date over here or on the other side of the pond, raising suspicions that the film may go straight to DVD or something equally as humiliating. Despite the fact that you're probably as unexcited about this as we are, you can check out the trailer for the new Samuel L Jackson movie here.
Think this new Samuel L Jackson movie sounds like "the bomb" or reckon it'll just plain bomb? Let us know below…
About The Author