New Spider-Man cast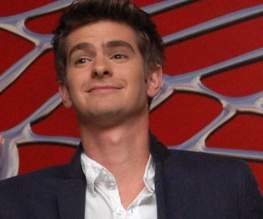 Wipe away your tears Jamie Bell, someone tell Aaron Johnson to stop waiting for the call and give Joseph Gordon-Levitt a whiskey. The new Spiderman has been cast, and it's none of them. After much debate, many rumours and a lot of gossip, we can announce that Andrew Garfield will be donning the spidey-mask.
Who? Andrew Garfield is an English actor aged 26 (26? We thought this was a prequel!) You may not recognise him now, but in the upcoming months he'll become a much more familiar face. He's got the high-profile The Social Network coming out soon (high profile! Get it? Cos it's about Facebook, and… forget it), as well as starring in the upcoming adaptation of Never Let Me Go along with Keira Knightley and Carey Mulligan.
The new Spider-Man will be directed by Marc Webb, whose debut feature, (500) Days of Summer, was nominated for an Oscar earlier this year. It's not going to be released until 2012, so we've got plenty of time to get used to the idea. What do you think? Is Garfield good choice?
About The Author