New Your Highness clip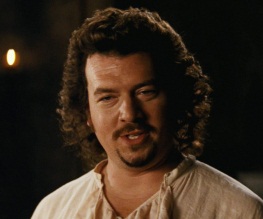 A new clip of Ye Olde Farce Your Highness has popped up on the Dailymotion overnight. The clip (below) sees Danny McBride and co being chased by a tribe of angry women wearing naught but thongs and therefore may be NWS.
[swfobj src="http://www.dailymotion.com/swf/video/xhvicx" width="480″ height="269″]
Rumoured to be largely ad libbed, Your Highness stars James Franco and Danny McBride as two princely brothers on a quest to rescue a beautiful princess from the clutches of an evil wizard. It marks director David Gordon Green's first big screen production since directing Pineapple Express in 2008, a film that also featured McBride and Franco.
Your Highness will be in UK cinemas from the 13th April
About The Author