Old Boy director Park Chan-wook to direct Corsica 72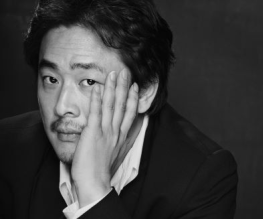 It's a good day for scripts featured on Hollywood's 'Black List', an annually released list of popular unproduced scripts, as it has been reported that Park Chan-wook is to direct Neal Purvis and Robert Wade's Black List script for Corsica 72. The script-writing duo are responsible for Bond scripts Casino Royale and Skyfall so expect lots of gritty action sequences.
Based on a true story, the film is set in the 1930s on French island Corsica, and follows the story of two lifelong friends who have chosen radically different paths in life and find their friendship sorely tested by a woman who threatens to come between them. The script is being touted as a crime-drama, and is not the first Black List script Park Chan-wook has been associated with. He had earlier been attached to direct dramatically titled Western The Brigands of Rattleborge but the film's graphic script requires a well known actor in a starring role before studios will endorse it.
Chan-wook is arguably best known for directing Oldboy but that looks set to change. He recently made his English language debut with Stoker starring Nicole Kidman and Mia Wasikowska, due to be released in March of next year, so viewers will have a chance to familiarize themselves with his dark directorial style.
About The Author