Olivia Wilde (and many others) join cast of The Words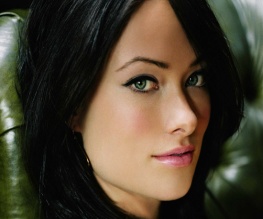 A successful writer discovers that there is a price to pay for plagiarism.
Is that it? Ooh Hollywood you've gone all mysterious on us. Bradley Cooper and Jeremy Irons are already on board for The Words, with Cooper playing the naughty author in question and Irons playing the victim of potential word theft. But then, as if out of the blue, Olivia Wilde, Zoe Saldana, Ben Barnes, J.K. Simmons and Dennis Quaid were all added to the cast of The Words in quick succession. Quaid will also play a writer (although it's currently unconfirmed as to whether he'll have to grow a massive beard like he did for Smart People) but both Wilde's and the other roles are still being made up by the writers unconfirmed.
The Words marks the directorial debut of Brian Klugman and Lee Sternthal, who helped write the Tron: Legacy screenplay and are thus quite used to having Wilde knock around the workplace.  More details on roles will be announced soon (or not, it's a mystery).
About The Author