P. Diddy has been cast in a sports film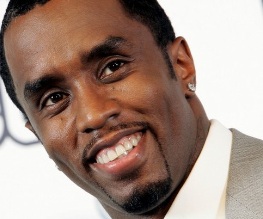 Sean Combs – or P. Diddy to those in the know – has been cast in sports movie Draft Day alongside American football player turned actor Terry Crews. If this news hasn't already shaken your faith in humanity, get this: Kevin Costner is in the lead role and Jennifer Garner is also starring.
Draft Day follows the manager of the Cleveland Browns who struggles to get top players for his team on the titular Draft Day. Our money is on Costner playing the manager with Garner as his obligatory love interest and Crews and Combs as the athletes in demand. Ivan Reitman is directing and he will produce with Ali Bell and Tom Pollock.
Crews is undoubtedly good in funny roles, but this is a Costner film and Costner = SERIOUS BUSINESS. If Draft Day is a drama, it'll be interesting to see whether Crews can reign in his comedic side a bit. As for Combs, the last film he was in was Get Him To The Greek. Enough said.
About The Author