Pacific Rim releases TV Spot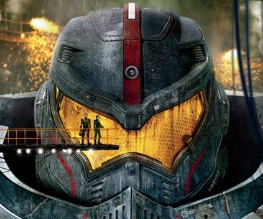 Frankly, we just can't get enough of Guillermo del Toro's newest venture, Pacific Rim. We've fawned over the concept art and posters before watching and then re-watching the trailers, so it seems only fitting that we make a bit of a fuss over the 30-second TV spot just released. The 12th July release date is fast approaching, which makes the offering that much more exciting.
Fixate down below:

Not much new here to get excited about. Idris Elba is doing his thing with the motivational speech and the bots still look ridiculously cool but at least there's a bit more on the alien monsters. Other than Ron Perlman and Charlie Hunnam (from Sons of Anarchy TV series), the rest of the cast is fairly unknown but that's not souring any of our gusto for the impending blockbuster.
What do you think? Is this a must-see? Or a must-miss? Give us your reason here!
About The Author