X-Men: Days of Future Past starts filming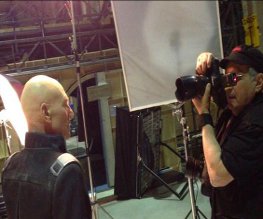 Just days after Halle Berry talked X-Men: Days Of Future Past, promising that her baby bump would not stop her from returning to the role of Storm, Bryan Singer has marked the onset of filming with a new sneak-peak at the movie.
Depicting Patrick Stewart as Old Xavier (not to be confused with James McAvoy's Young Charles), the image tweeted by Singer seems to place him in the X-mansion, with a number of X-commentators believing it to be near Cerebro, the X-device used to locate other X-mutants. X.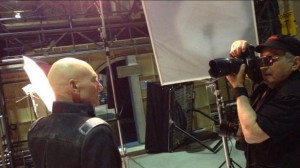 Taking its name from one of the most esteemed arcs in the X-Men comic, Days Of Future Past sees Singers trilogy inexorably tied to Matthew Vaughn's prequel as – presumably – future tragedy forces the surviving X-Men to go back in time to change history, hopefully saving them from the endless pain and suffering inflicted by X-director Brett Ratner.
Set for release in July of next year, X-Men: Days Of Future Past will also star Hugh Jackman, Sir Ian McKellen, Michael Fassbender, Jennifer Lawrence, Nicholas Hoult, Anna Paquin, Ellen Page, Shawn Ashmore, Daniel Cudmore and Peter Dinklage.
About The Author