Park Chan-wook's iPhone film to hit theatres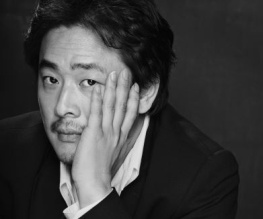 Director Park Chan-wook, director of cult film Oldboy, has created a 30 minute short film shot entirely with the Apple iPhone 4. Chan-wook, who co-directed alongside younger brother Chan-kyong, created the short fantasy/horror movie on just an £85,500 budget.
The film, called Paranmanjang: 'a life full of ups and downs' in Korean, recounts the tale of a man who catches a woman while fishing in a river.
"There are some good points of making a movie with the iPhone as there are many people around the world who like to play and have fun with them," Park Chan-wook said recently. His brother Chan-Kyong emphasized the wide range of edits and perspectives in the film, attained by using multiple iPhones.
South Korean theatres will screen the film on the 27th of January.
About The Author