Those Golden Globes are coming…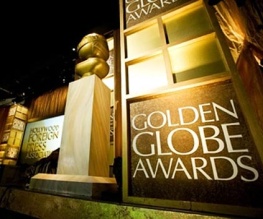 With the 68th Annual Golden Globe Awards upon us this Sunday, we thought we'd recap who'll be busy working on their acceptance speech and gallant loser face. Yes, the nominees were announced back in December, but we forgot them, and chances are, you might have forgotten them too. We thought it was high time for a recap.
There are no massive surprises to be had, although it might be fair to say that Danny Boyle could be feeling a touch disappointed, with 127 Hours having failed to gain a nomination for Best Motion Picture or Best Director. That said, The Hurt Locker didn't pick a single Globe last year, and we all know how well that did at the Oscars.
It's a five way race for Best Motion Picture and Best Director; Black Swan, The Social Network, The King's Speech, Inception and The Fighter all hoping to pick up an early lead before the BAFTAs and Oscars. If Best For Film's star rating is anything to go by (and we think it is) then The King's Speech should rule the night; it's up for the most awards with 7 nominations.
Come on Colin and co. You can do it.
About The Author