Paul Giamatti joins Rock of Ages cast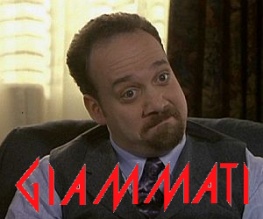 It's bloody ages since we heard anything interesting about the impending big-screen adaptation of Broadway hit Rock of Ages, a jukebox musical piled high with more chrome studs and white leather than Tash's dad in 1982 – the last good bit of goss was that Tom Cruise had climbed onboard to join Alec Baldwin, Mary J Blige and Hairspray director Adam Shankman, but things have been quiet ever since.
Well, no longer! Paul Giamatti, last seen in Barney's Version, has joined the cast and the rather lovely Amy Adams (The Fighter) is reportedly set to follow suit. That's all for now, but we're too busy listening to Twisted Sister to care. All together now… I WANNA ROCK!
About The Author