Paul WS Anderson confirmed for Resident Evil 6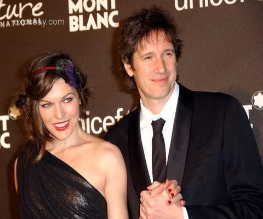 Paul WS Anderson is returning to the rather pointless Resident Evil franchise by directing the sixth – that's SIXTH – cinematic installment Resident Evil 6. There's no word yet on whether Milla Jovovich will be getting back into the old PVC cat-suit yet again as the heroine Alice; but with Anderson back on board chances are she'll say yes.
The fifth film (also pointless) entitled Resident Evil: Retribution actually did good business at the box office when it came out, making an impressive $220million worldwide. The Hollywood head honchos probably saw the figures and decided (while rubbing their hands together with glee and stroking their pointy beards) that another film in the series would be a profitable venture. Expect the results in cinemas on September 12, 2014.
Before that though, he has work to finish on his 3D film Pompeii, which has just added Jared Harris to the cast. Harris will be co-starring with Emily Browning and Kit Harrington of Game of Thrones fame. Pompeii is a period disaster movie about the events leading up to and including the eruption of Mount Vesuvius. Expect typically Anderson-esque bombastic action that scrimps on performance and story. A bit like the Resident Evil series, actually.
About The Author