Penelope Cruz To Play BlackBeard's Daughter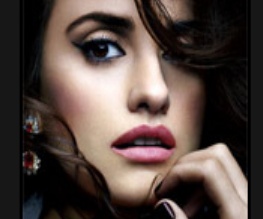 …Well, she was never going to be an old sea-witch, was she?
We reported a while back that Penelope Cruz had been cast in the new Pirates Of The Caribbean film, but at the time there was no word on who she would play. It's been revealed today that she's set to play BlackBeard's daughter, who meets Jack Sparrow on his quest for the fountain of eternal youth. According to the film's producer there'll be "a little romance between Captain Jack and the character that Penelope plays." No, really? Shocker. Can that much beauty even exist in the same room without the universe exploding?
All in all Pirates 4 is actually beginning to sound like a suspiciously good film, with Ian McShane as BlackBeard, Geoffrey Rush back as Captain Barbossa, Johnny Depp back as the squinty Sparrow and Penelope as the love interest. Could this actually be smooth sailing for team Pirates?
Are you as optimistic as we are? Let us know below!
About The Author