Peter Jackson to direct The Hobbit. Big surprise.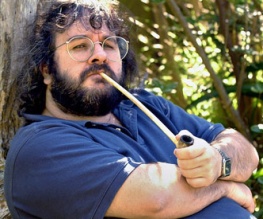 The worst-kept secret in Hollywood is finally out – Peter Jackson has signed on to direct both parts of the forthcoming Hobbit adaptation.
The production has been dogged by problems after first-choice director Guillermo Del Toro walked away from the film and Antipodean actors' unions urged their members not to become involved with the New Zealand-based shoot.
Warner Brothers and MGM are reportedly pushing for release dates of December 2012 and 2013 for the two linked films, which will feature LotR veterans Sir Ian McKellen, Andy Serkis and Hugo Weaving as well as rumoured appearances from Martin Freeman and Bill Bailey as, respectively, Bilbo Baggins and Gimli's father Glóin. To be honest, at this stage we'd accept Bieber as Bilbo and Hilary Duff as Aragorn if they'd just get on with making the damned thing…
About The Author