Planet of the Apes to benefit from The Twilight Zone's loss?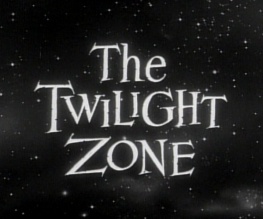 It may be Wednesday, but we're not letting hump-day get us down. Oh, no! In fact, we're bringing you two incredible news stories in one. That's the sort of news-efficiency that you just won't find anywhere else.
It's being reported that Matt Reeves, director of the ace Let Me In – the American remake of the ace Let The Right One In – has left his next project due to scheduling issues. Reeves was all set to direct a new screen version of The Twilight Zone for Warner Bros. Having cut his teeth on the effictively creepy Let Me In, Reeves would have been a good choice to capture the mood required for The Twilight Zone, so his loss from that project is definitely a blow.
However, with Rise of the Planet of the Apes' sequel Dawn of the Planet of the Apes (these titles really are great for making word-counts) seeking a director after losing Rupert Wyatt last week, it seems like Reeves might not be between projects for too long, as he's now apparently top of Fox's list to take over and helm the monkey-apocalypse feature.
Now, we don't like to get involved with rumours, or conspiracy theories (although Mitt Romney is definitely a Democrat-controlled idiot-bot programmed to make Barack Obama look like the most competent human-being on the planet), but if you ask us, the timing of his Twilight Zone departure and the opening of the Dawn of the Planet of the Apes gig seem a little too convenient to be entirely coincidental. Perhaps it is, and DotPotA (okay, now it's pushing us over our word count!) will land another director, but if Reeves is top of Fox's list, we suspect they'll get their man.
And as for The Twilight Zone, Warner Bros initially had some big names on their shortlist of directors, including Christopher Nolan, Alfonso Cuaron and… *drumroll please* …Rupert Wyatt!
Could we be in for a straight job-swap? Has something like that ever happened before? We've all swapped jobs and tasks that we didn't quite fancy for something juicer – I, for instance, will pass on writing about Twilight at every given opportunity because Twilight is shit – but swapping multi-million dollar Hollywood films might be taking it a bit far. Then again, Wyatt and Reeves – who are now both free agents – would both be pretty well suited to either gig, so it's not beyond the realms of possibility that we'll see them taking over each other's films.
Only time will tell if The Great Film Exchange Of 2012 will actually come to pass or not.
About The Author