Popeye Back On Our Screens?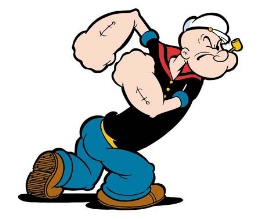 … and this time, he's CGI.
It's been leaked today that Sony Pictures plan to bring Popeye the Sailorman back to the cinema in an all-new CGI adventure. A long overdue re-vamp, or another grab at making money off an existing franchise? The choice is yours.
Producer Avi Arad is one of the driving forces behind the film, having been offered the chance to helm it by former Marvel man Scot Sassa. Arad tells Variety. "I literally started singing the famous Popeye song after securing the rights. What always blew me away is the level of the animation. It was so beautiful and unbelievably detailed."
So will a new generation of kids be begging their mums to buy them spinach? Only time will tell. There's no word on the plot yet, but we're sure it will re-unite the old characters; Popeye's love Olive Oyl, dastardly Bruno and wee little Swee'Pea.
Is this a re-boot you could do without? Or are you excited about seeing the old sailor back on form? Let us know below!
About The Author