Predators sequel already under way?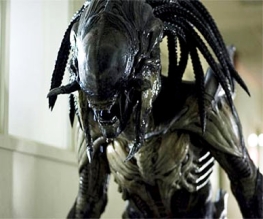 Predators producer Robert Rodriguez claims Fox have given him the green light for a sequel. Talking to IGN, Rodriguez said of his plans for the next movie:
"It was like, let's test out the market with this one. They really wanted it to be pretty contained, pretty scaled-back. They didn't want to put too many of the ideas into it that we could save for a second one. So we could see what the appetite was, because the bigger movie would actually be what comes following that."
So Predators was really just made to whet our appetites then? Best For Film's review of this latest installment (not yet out of the cinema) expresses something of disappointment at the Predator sequels we have been offered thus far. Are we to think it's all part of a game plan? Hmm.
Whatever our expectations are, Predators grossed a happy $46 million from its $35-40 million budget, so Fox are certainly enthusiastic about continuing the franchise.
It's looking unlikely that Nimrod Antal will direct again, but Rodriguez may well step in for the role.
When asked whether he would direct, he answered:
"I don't know", adding, "I think I have too many people wanting me to do Sin City 2 first!"
Don't burn the candle at both ends now, Rodriguez. One film at a time.
About The Author