Priciest ever Indian film debuts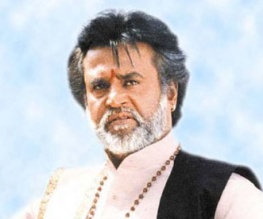 Tamil superstar Rajinikanth's latest film, reportedly the most expensive ever made in Asia, has been launched in Chennai.
With a budget of $35 million – coincidentally the same amount Lady Gaga is currently being sued for by her ex-producer – Endhiran (The Robot) is hardly a big-budget production by Hollywood standards, but it is a first for Indian cinema.
Anyway, the cost sounds much cooler if you render it as Rs. 1.6 billion.
Rajinikanth, known as the 'Ageless Superstar' (despite being 60 and definitely looking it) stars in a dual role as a sunglasses-toting science professor and his superintelligent android creation; think Indiana Jones and the Kingdom of the Geriatric Bollocks meets I, Robot meets Flubber. Or something. Director S. Shankar has certainly had time to make it worth seeing – the film took two years to make and has semi-officially been in various stages of pre-production since 2001. Anyway, it's on general release across the UK as of last Friday, so if you see it before us then please report back.
About The Author