Prince of Persia is super at the bowl!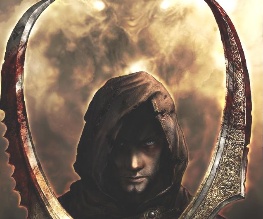 It's Monday morning and we're not feeling either bright eyed or particularly bushy tailed and there's only one reason –  the Super Bowl. But it wasn't the thrilling action of the 'Greatest Game on Earth' that kept us awake. A little bird told us that both Prince of Persia and Alice in Wonderland we're going to have TV spots and we've got both videos for you right here!
In terms of what we're excited about, it's got to be Prince of Persia: The Sands of Time. Just in case you didn't know Jake Gyllenhaal plays Prince Dastan in this adaptation of the videogame of the same name. He battles the forces of darkness using a magical dagger that gives him the ability to turn back time (handy if a fight's not going your way we're sure). He's joined by Gemma Arterton, Alfred Molina and Ben Kinglsey in what seems to be an impressive cast. We're never sure about video game adaptations, they're usually about a good as seeing Martin Lawrence in a fat suit (Doom or Silent Hill anyone), but watching the TV spot has us thinking that the video game to movie hoodoo might just be about to break come May this year! Check out the video and let us know what you think.
If you fancy seeing the Alice in Wonderland spot, you can see it here.
About The Author