Who you gonna call? Bill Murray!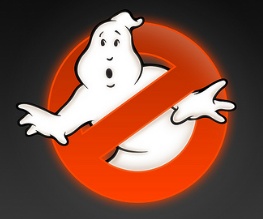 That's right folks, the comic genius that is Bill Murray has confirmed he'll be making an appearance in the newly announced Ghostbusters 3! Although Dr. Peter Venkman, the worldly womaniser, may not be strapping on his proton pack this time as it seems he'll be appearing as a ghost (according to the film boffins over at Empire).
Getting Murray to agree to come back in any capacity must be a plus for the production, as was securing Ghostbusters 1 & 2 director Ivan Reitman (yep he is the father of Jason 'Juno' Reitman). Due to the sheer comic gravitas a Murray cameo can bring to a film, see Zombieland if you don't believe us, getting him on board will help fans of the original movies accept a new cast of Ghostbusting comedians.
Now all that's got to be decided is what capacity he'll appear… will it be a thirty second cameo, or will he be more integral to the storyline? We reckon Venkman should be stuck with Slimer in some Matthau/Lemmon scenario resulting in much 'Odd Couple' hilarity (guess that's why we're not film makers). What do you think, should the production have cut ties with its past completely and moved forward or is Murray's return a God send?
About The Author