Rachel McAdams in talks to star in Richard Curtis' About Time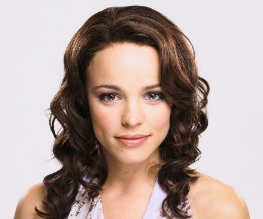 That Rach McAdams, she just can't get enough of sexy time jumps, can she? Having wept her way through the deeply irritating The Time Traveler's Wife with Eric Bana back in 2009, it looks like she might be on-board another time-romance, this time with a comedy twist. Richard Curtis is on writing and directing duties for About Time, and – as with most Curtis flicks – he's already amassed quite the all-star, oh-so quaint and beloved team.
Domhnall Gleeson (yep, son of Brendon, BOOM) is starring as a man who has the ability to travel through time, and probably some exceedingly British romance happens along the multiple bits of way. Adams would take on the role of his romantic interest, joining a cast of supporting actors which includes Bill Nighy, Tom Hollander, Margot Robbie, Lydia Wilson and Vanessa Kirby. As we've told you before, this will in fact only be Curtis' third directing effort (the other two being Pirate Radio and Love, Actually) and let's be honest, there are far worse sources of cheerfully fluffy rom-coms in the world. Aren't there, Garry Marshall?
About The Author