Ralph Fiennes ditches sorcery for scandal in The Invisible Woman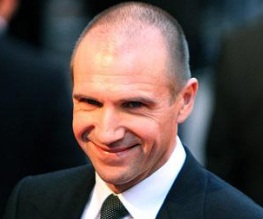 As fun as it must be for Ralph Fiennes to spend his days with a slit for a nose, we can't help but feel that the life of Lord Voldemort is just not enough for our British king of acting. Fiennes is brushing off his robes and washing out his parselmouth in favour of sitting in the director's chair once more to take on an adaptation of Claire Tomalin's best-seller The Invisible Woman.
Tomalin's novel centres on Charles Dickens and his secret 13-year love affair with Ellen Terney – Nelly, to young Mr Dickens. As Fiennes is so busy filming Bond 23 and getting ready to play Prospero onstage in The Tempest, he has ruled himself out of playing the famous author, so the rumour mill has churned out names such as Daniel Day-Lewis and Ben Whishaw.
As for who will be playing Nelly, Carey Mulligan is said to be the front runner (although Fiennes has also met with Imogen Poots, Abbie Cornish and Felicity Jones). We can't wait to see who wins.
We're sure that Fiennes will be equally magnificent behind the camera as in front of it.
About The Author