Richard Ayoade Signed on for Neighbourhood Watch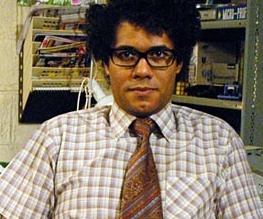 Richard Ayoade has become somewhat of a British darling over the last few years. Wait, let's scratch that: the man is a legend. Other than being the main draw to The IT Crowd, one of the most successful British sitcoms in recent years, Ayoade is also an accomplished writer/director. While his most celebrated directorial work was this year's Sundance Hit Submarine, he is also responsible for overlooked comedy gems such as Garth Marenghi's Darkplace and Man to Man with Dean Lerner.
If anyone deserves US success and buckets of money, its Richard Ayoade, and an upcoming role in Neighbourhood Watch might just cinch it. The comedy, written by Seth Rogen and directed by SNL veteran Akiva Schaffer, focuses on a group of men assembling a neighbourhood watch and end up uncovering some massive conspiracy. If the generic sounding plot makes you a bit nervous, this will make you even more so: Ayoade's role was originally intended for Chris Tucker. Chris Tucker of Rush Hour and LOUDER is FUNNIER fame. Honestly, it seems a little odd that a character as subtly strange as Ayoade could be considered for Chris Tucker's 'back-up'.
We're holding our breath. This could be Chris O'Dowd in Bridesmaids or this could be Stephen Merchant in Hall Pass. We're hoping for the former.
Below is a clip of Richard Ayoade being a legend. No real reasoning. We just wanted to include it.
About The Author