Richard Curtis to direct third film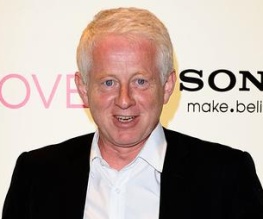 Straight from turning out a script for Steven Spielberg's War Horse, screenwriter and national treasure Richard Curtis is returning to the director's chair for his third feature film behind the camera.
As well as writing hits including Four Weddings and a Funeral, Notting Hill and both Bridget Jones' Diary films, Curtis directed über-successful rom-com Love Actually and, more recently, The Boat that Rocked. He also wrote both films, and he's just completed a script for About Time, a low-budget flick about which literally nothing is known except that it concerns time travel and shooting will hopefully begin this summer.
Sci-fi might not be an obvious choice of topic for Curtis, whose previous directorial efforts have been confined to the more traditional areas of Christmas and pirate radio. Mind you, he did co-write Blackadder: Back and Forth…
Who would you rather travel in time with, Daniel Cleaver or Mark Darcy?
About The Author