Rio 2 trailer released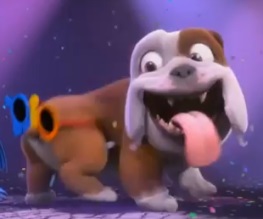 If you have no blessed idea what we are talking about, can't say we blame you. Despite the seemingly boundless marketing hype and the heavy star power backing, Rio left very little impression on audiences. Visually it was stunning, capturing all the vibrant culture, simmering colour and infectious music of Rio de Janeiro with a subtle hand. Story-wise, it felt empty.
Both Jesse Eisenberg's neurotic Blu and the Anne Hathaway-voiced Jewel came across as white-paint bland leaving the only engaging character to be the villainous cockatoo, Nigel (brought to amusingly evil life by one half of New Zealand's Flight of the Concords, Jermaine Clement). And yet, it must have done well enough at the box office to warrant a sequel. Which brings us back to today's news of it's first trailer hitting the net.
Once again the animation looks set to stun, bright, bubbly, decadent and deep. The story however seems slightly reminiscent of Madagascar 2, with Blu and Jewel leaving behind the safety of domesticated city life for the wilds of the Amazon jungle and the hazardous nature of in-laws. The previously mentioned leads will be returning along with the supporting cast of Leslie Mann, George Lopez, Jamie Foxx, Will.i.am, Tracy Morgan and Rodrigo Santoro as well as newcomers Andy Garcia (father-in-law Edurado), Rachel Crow, Amandla Stenberg and Pierce Gagnon (filling out the role of the couple's three kids).
Blue Sky Studios will be releasing Rio 2 in 3D on April 11th, 2014.
About The Author