RIP Anne Francis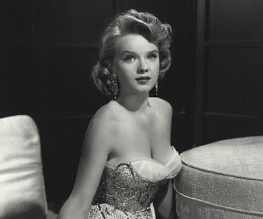 Anne Francis, the star of 1956 sci-fi classic Forbidden Planet, has died of complications arising from pancreatic cancer. She was 80.
As well as acting opposite prototypical robot sidekick 'Robby', Francis was a well-known figure on the small screen, winning a Golden Globe for her portrayal of a foxy PI in 60s series Honey West, notably the first TV series named after a female detective character.
She also appeared in shows including The Golden Girls, Mission: Impossible and Charlie's Angels, and had the distinction of being the second longest-surviving actor or actress to have been mentioned by name in the opening number of The Rocky Horror Picture Show. Janette Scott (who, lest we forget, "f[o]ught a Triffid that spits poison and kills") is now the last B-Movie heroine waiting to pass from its lyrics into cinematic legend.
Anen Francis outlived her Forbidden Planet co-star Leslie Nielsen by just over a month. She leaves two daughters and a heartbroken fanbase.
RIP Anne Francis
1930-2011
About The Author