RIP James Avery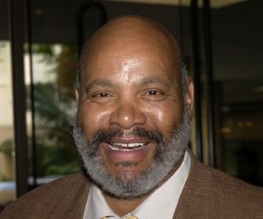 James Avery, best known as Will Smith's irascible Uncle Phil in The Fresh Prince of Bel-Air, has died aged 68.
His co-star and onscreen son Alfonso Ribeiro, who played Carlton in the long-running NBC sitcom, announced the news of Avery's death, which was caused by complications stemming from recent open heart surgery, on Twitter and Facebook.
I'm deeply saddened to say that James Avery has passed away. He was a second father to me. I will miss him greatly. pic.twitter.com/UrW0EeBFbO

— Alfonso Ribeiro (@alfonso_ribeiro) January 1, 2014
Despite appearing in some 48 films and an astonishing 110 TV programmes from 1980 (The Blues Brothers; not a bad place to start) to 2013 (Zach Braff's crowd-funded flick Wish I Was Here), Avery is best remembered for his starring role in The Fresh Prince, which ran for six years in the 1990s. Other significant TV roles included playing Ashton Kutcher's police commanding officer in That 70s Show and basically killing it with regard to voice work – did you know he was Shredder in the original Teenage Mutant Ninja Turtles? No, you did NOT know.
Avery married in 1988 and had no children, although he was stepfather to his wife Barbara's son Kevin. He is survived by them both, as well as by his mother. Although we've never seen most of his work, Avery played a crucial role in one of the best loved TV programmes of all our childhoods here at Best For Film, and we'd like to commemorate him with two clips – one serious, one less so – that demonstrate his range and talent as a master of the small screen.
RIP James La Rue Avery
1945-2013
About The Author