Robert Downey Jr to produce Black Mirror adaptation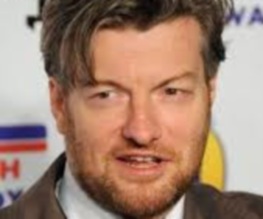 Excellent news for Charlie Brooker fans (which means everyone, come on). Despite being one of the most prolific and creative media personalities on this side of the pond, with a list of of hits to his name including How TV Ruined Your Life, Them From That Thing, 10 O'Clock Live, Newswipe, Screenwipe, Dead Set, as well as being the author of the classic 'Paedogeddon!' episode of the great Brass Eye, Brooker has yet to crack the American market. That may be about to change with the announcement today that Robert Downey Jr has optioned the rights to make a feature-length adaptation of an episode of Black Mirror, which began its second series last night.
The episode in question is the last of the first series, entitled The Entire History of You. Written by Jesse Armstrong, who has signed up to write the film version, it is about a man who gets a chip implanted in his head that can record everything he does for playback. As the craze for life-blogging takes off in the real world, it seems that Downey Jr and his wife Susan Downey (who will both produce) have seen an opportunity to make a very current piece that speaks to the internet generation. Reports are that the movie version will be drawn on a much larger canvas, with a conspiracy uncovered by someone watching the recordings of his deceased wife. Intriguing indeed.
We at BFF hope that this move will see Brooker become more appreciated in the states, and that his work thus far will capture a wider audience. An astute media critic and social commentator, Brooker would be a welcome addition to television in the States – the man has HBO written all over him. Let's just hope that if he does make a success of things over the pond he doesn't do a Gervais and allow his ego to balloon, ironically or no, only to explode all over the incredulous faces of his giddy and pandering US-fan base. Surely Charlie is too British for that sort of thing?
Have you seen Black Mirror yet? Check out last night's episode if you haven't already, it's a cracker.
About The Author