Sigourney Weaver signs up for Body Art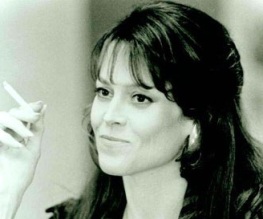 David Cronenberg and producer Paulo Branco are clearly big Don DeLillo fans. Having worked together on last year's Cosmopolis, the pair are back adapting the American author's novella The Body Artist. Having directed Robert Pattinson in the last one, Cronenberg will this time be stepping in front of the camera to take a rare acting role alongside already signed up Isabelle Huppert, Denis Lavant, and now Sigourney Weaver joins them.
The Body Artist , some would say, is a strange little book. Often described as a ghost story, it's not really. It happens to feature the appearance of an enigmatic young man in an apartment, but whether or not this figure is actually real is open to question. The book mainly consists of people making breakfast or staring at webcam footage of empty roads in Finland. There is some suicide and stuff too.
Isabelle Huppert will play Lauren, whose avant-garde physical performances give the film its title, Body Art. Cronenberg is likely to play her husband. It has been suggested that the cast list is bigger than the amount of characters in the book, and that some sort of expansion is in the works. That being the case, it's unclear what sort of role Weaver has signed up for. Luca Guadagnino (I Am Love) is directing, with production to begin in Portugal in the summer. The release date is yet to be announced.
Do DeLillo's novels lend themselves well to screen adaptations? What did you think of Cosmopolis? LET US KNOW
About The Author