Robert Pattinson loses his fangs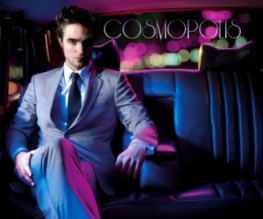 Awaiting the release of Twilight: Breaking Dawn, R-Patz has put his fangs to one side as he stars in David Cronenberg's new film Cosmopolis.
Considering how dark and controversial Cronenberg films are, A History of Violence for example, Pattinson may appear a strange choice. Particularly as he is known for being a sparkling, broody vampire, who has trouble having sex without killing someone, and who graces the bedroom wall of millions of teenage girls around the globe.
Anyhoo, the film is based on the Don DeLillo novel, and has Pattinson playing a newlywed billionaire who loses everything important to him over the course of just one day.
So R-Patz fans, watch this space! Cosmopolis shall be gracing us with its presence in 2012.
R-Patz haters, if for any reason you find yourself being forced to watch this film, just take comfort in the fact that you will get to see Pattinson get hit in the face with a gooey custard pie.
About The Author