Robert Zemeckis to direct Denzel Washington in Flight?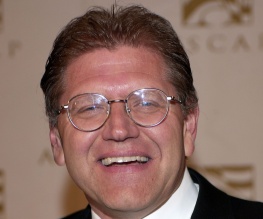 Back to the Future director Robert Zemeckis is returning to live action filmmaking with a drama expected to star Denzel Washington. Flight, which will start filming this autumn, will star Washington (probably) as an alcoholic pilot who inadvertently catapults himself to heroism when he saves a doomed plane; his new public profile comes at a price, however, as his attempts to reform are blighted by an FAA investigation into his substance abuse.
Eleven years since his last live action film, it's a huge relief to finally see Zemeckis moving away from motion capture after the deeply creepy Polar Express, Beowulf and A Christmas Carol as well as box office bomb Mars Needs Moms. His 3D remake of Yellow Submarine was unceremoniously canned a few months ago, leaving Bob free to concentrate on Flight and, more importantly, promising time travel flick Replay. Hurrah! Nobody likes the rubber faces, Bob.
About The Author