Rosario Dawson does some new things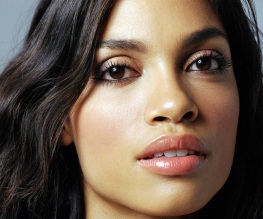 Rosario Dawson looks set for a return to mainstream cinema over the next couple of years, after last hitting multiplexes in the disappointing Kevin James vehicle The Zookeeper. She's currently filming the highly anticipated Sin City: A Dame to Kill For, is a lead in upcoming Danny Boyle thriller Trance, and it's being reported that she's just agreed to work with Canadian helmer Atom Egoyan (The Sweet Hereafter) on Queen of the Night.
Rosario Dawson will join Ryan Reynolds, Scott Speedman and Mireille Enos in the drama about the abduction of a nine year-old girl and her father's attempts to find her. Eight years after she is taken, a series of disturbing clues convince the father (Reynolds) that his daughter is still alive, and Dawson will apparently play the investigator in charge of the case.
It's been a big day for Rosario Dawson related news, with a trippy teaser poster for Danny Boyle's spring release Trance emerging this morning. The will centre around an auctioneer's assistant played by James McAvoy who executes a heist with a gang of thieves lead by Vincent Cassel. Suffering a blow to the head, the assistant wakes up suffering from amnesia and is subjected to analysis by a hypnotist as the gang begin to suspect a rat is amongst them.
The poster certainly had an unbalancing effect upon us at BFF, though this is quite normal for a Thursday morning. What is it about the colour orange that catalyses hypnotic effects in certain people? we wonder if studies have been done. We're certainly feeling a bit more suggestive, first noticed when one of our number expressed the previously unthinkable desire to see The Last Stand immediately after realising it's out tomorrow. Danny Boyle be causing more disturbance than he bargained for, the lovely darling. Trance opens in the U.K. with Rosario Dawson on March 27th.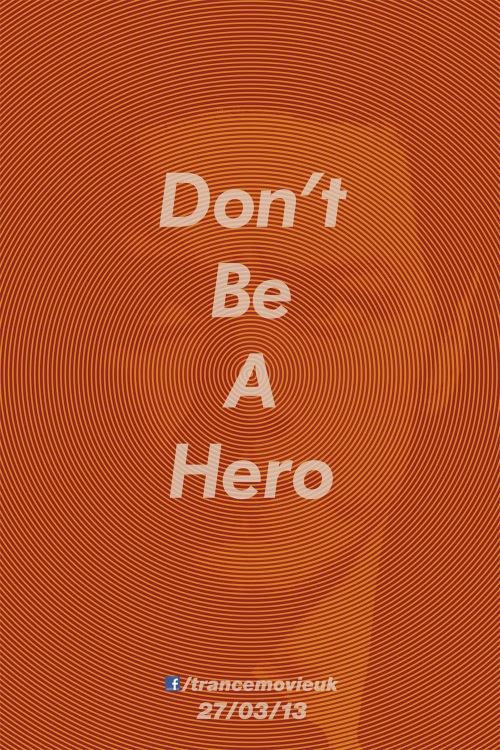 About The Author